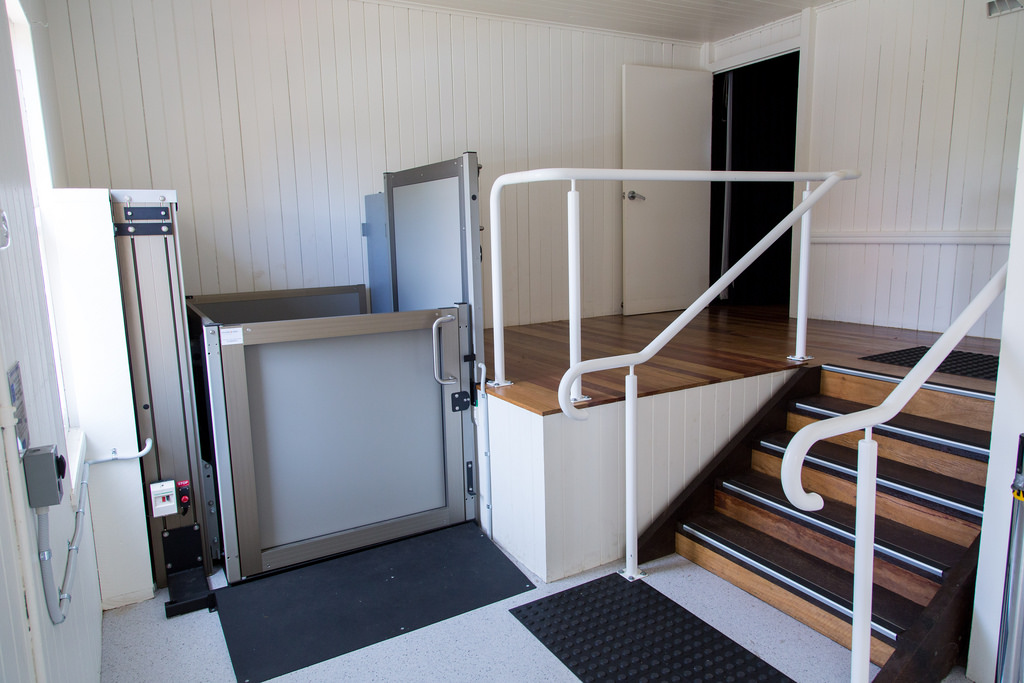 Vertical Platform Lifts
For people with mobility challenges, stairs can be a major obstacle or even dangerous liability — but they don't have to be. Assembled in our U.S.A. factory with reliable, top-of-the-line components, Caliber Vertical Platform Lifts make indoor or outdoor stairs, safer and easy to navigate. Now you can freely move independently, alleviate aches and pains from going up and down stairs and make increase the ease and access your home or business gives to you or others who have similar mobility challenges. Talk to us today about your particular needs and we will promptly prove out commitment to you and your safety.
Built in the USA
Crafted with Care in a US based factory.
Qualified, Licensed, Bonded, Insured
Rest assured you are working with qualified professionals with years in the industry.
Locally Owned and Operated
Caliber has been doing business in the region for over 17 years!
What Our Customers Are Saying
Don't just take it from us, let our customers do the talking!
"After many years speaking with different companies and trying to get the right kind of tub for my handicapped husband, we finally found a company that would work with us. We had many phone calls back and forth, which is more than I can say for other companies. Now my husband can take either a shower or a bath and he feels safe. Thank you Caliber for your wonderful product. We recommend this company to anyone who is in need of a safe way to bathe. " Joe and Carol L.
"The tub is everything we hoped for…Helen had a knee replacement and loves the tub. We're very happy with the bathtub and had a great experience with Caliber. " Thomas and Helen D.
"For years, I have been suffering with a bad knee. I had been wanting a walk-in tub but I was concerned about the expense and the difficulty of installing it in my home. Then, my sister recommended Caliber Medical Supply, and you came to my rescue. You responded to my needs immediately. In the months since I have installed the tub in my home, the pain in my afflicted knee has diminished 95%. I have not had to use a brace on my afflicted knee. The force of the air jets circulating warm water around my body and legs has had the greatest healing effect on me…So you see, I am a WALKING ADVERTISEMENT for Caliber Medical Supply! " Dorthy L.
Real Footage From a Real Happy Customer!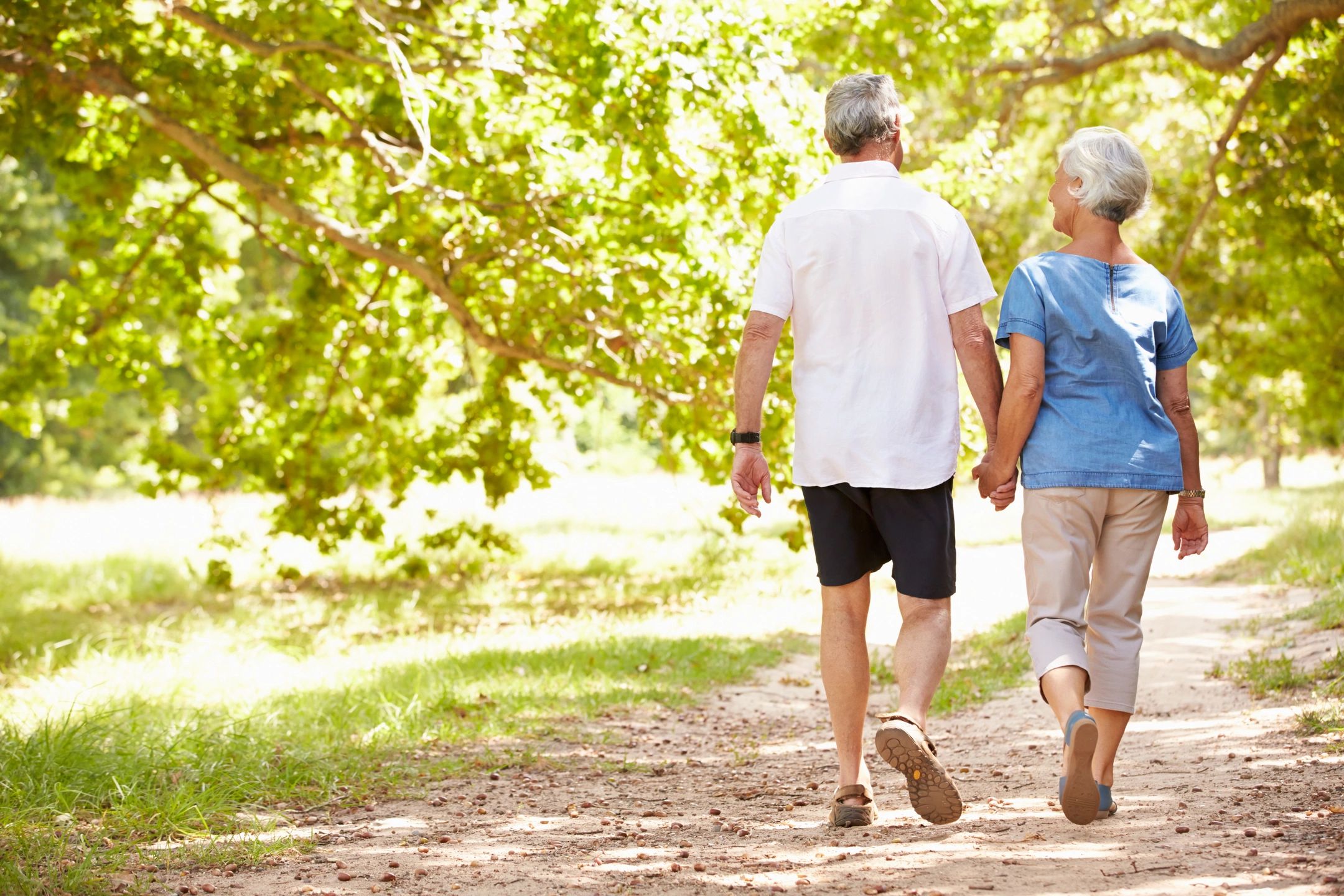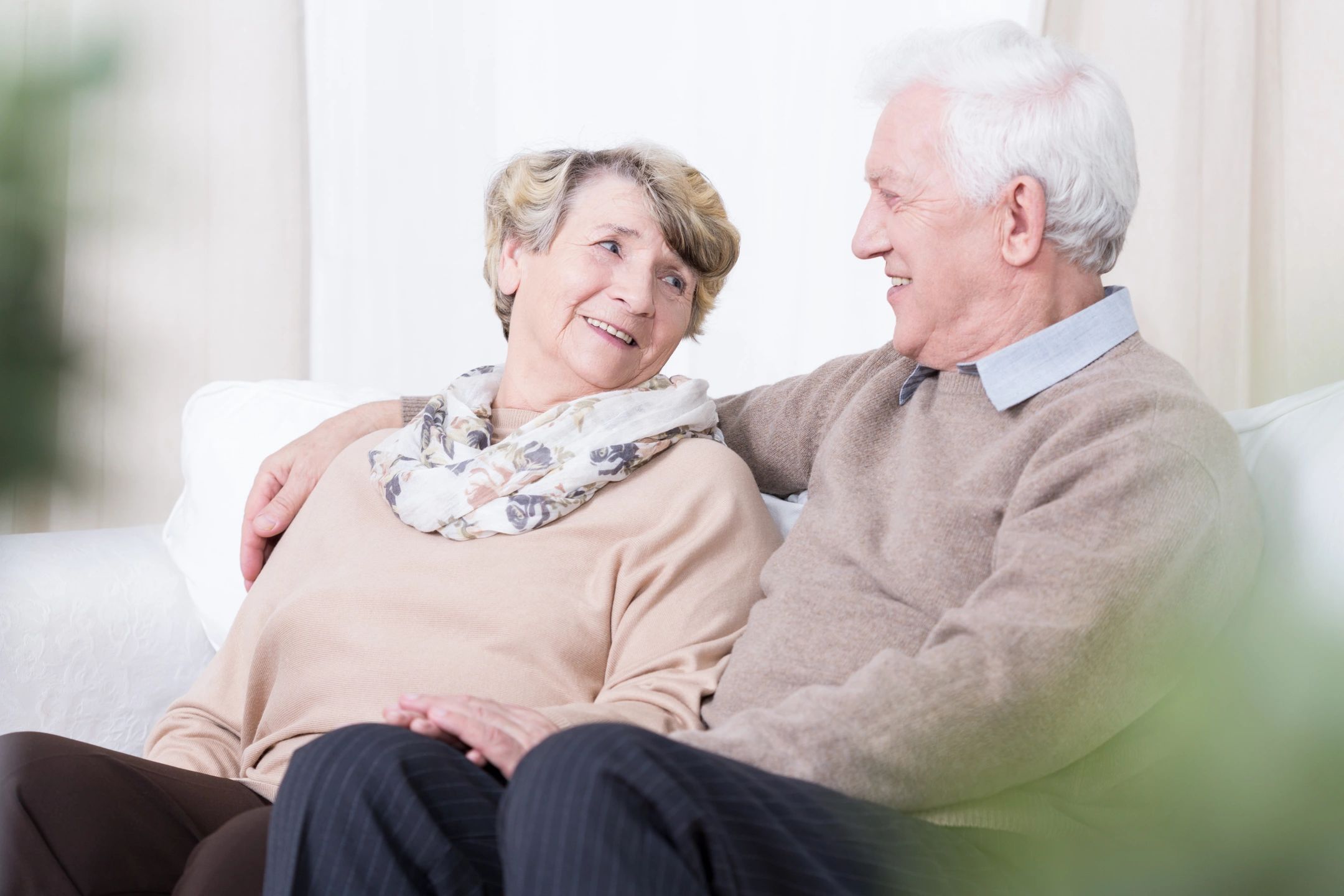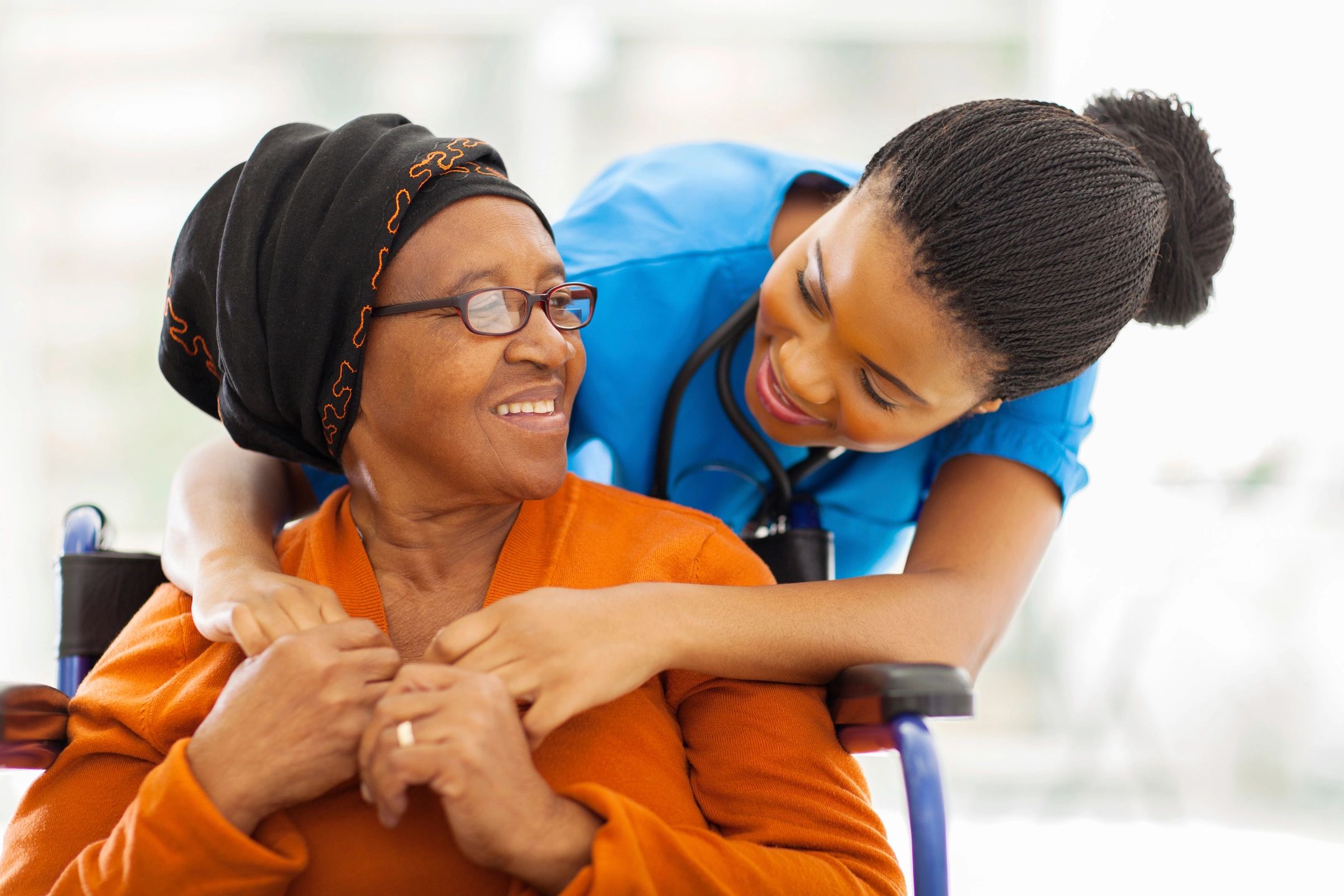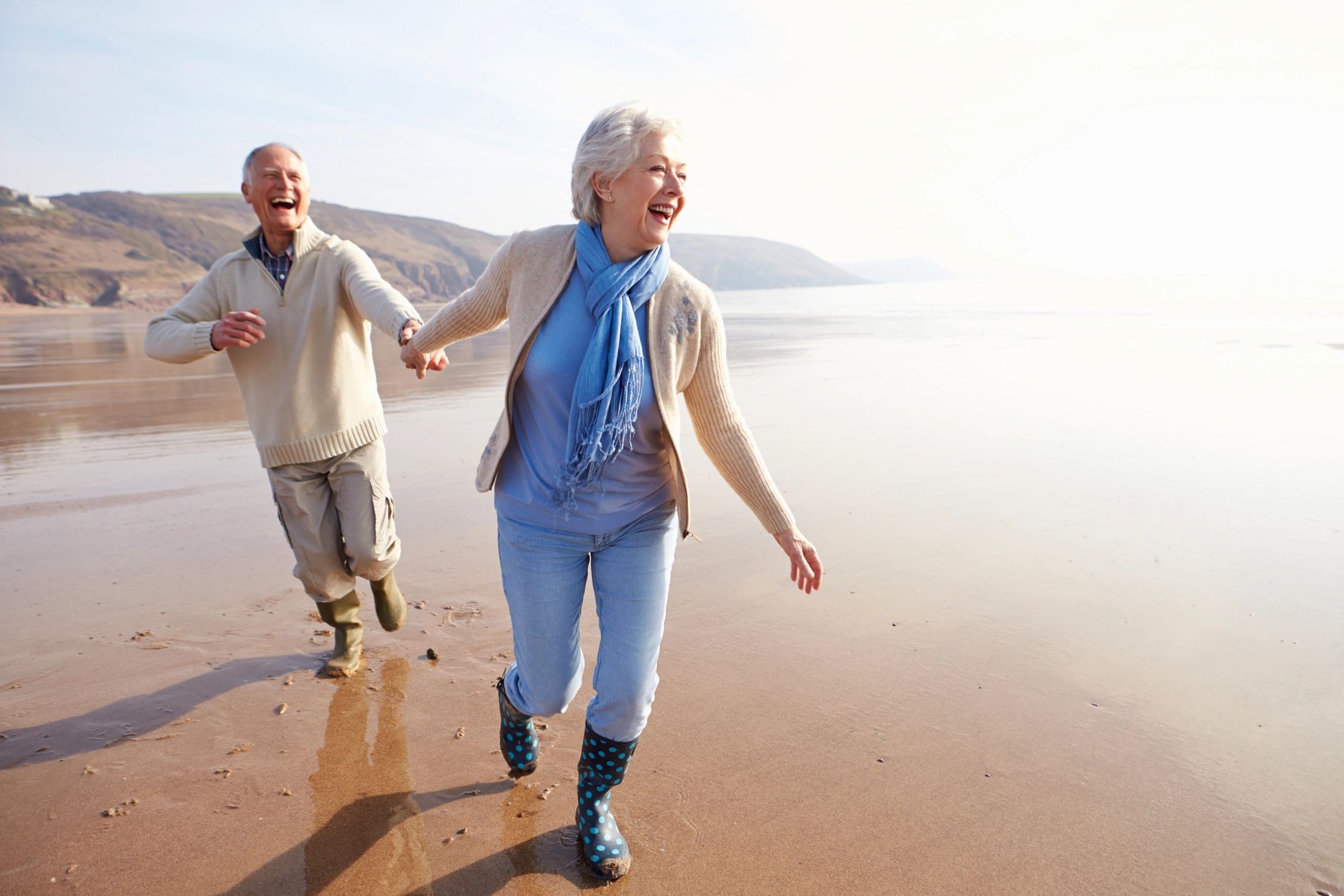 At Caliber, we understand the importance of feeling safe, secure, and comfortable in your home. Our mission is to offer affordable vertical platform lifts for senior citizens as well as disabled or handicapped citizens and minimize their remodeling cost while still providing a high quality product.
Creating the necessary modifications to your home to accommodate a vertical platform lift typically involves some careful planning. Caliber Medical Supply has the expertise to help you find the right solution to affordably and properly accommodate your new Vertical Platform Lift.
Why Choose Caliber for your Vertical Platform Lift?
Relaxing after a long day means soaking in a nice bath for many. But for some, a conventional tub is difficult, or unsafe, to get in and out. Caliber Walk In Bath Tubs provides affordable walk in baths and installation services for Ogden area residents.
Each vertical platform lift from Caliber is built in the USA by industry leaders and is ADA compliant. Comparable to other brands like American Standard, Caliber Vertical Platform Lifts are guaranteed to work, available in many different models, and are installed by factory trained professionals. Best of all, they are backed by our 10 year limited warranty!
Every Caliber Vertical Platform Lift features:
Ruggedly constructed: Ideal for outdoor or indoor use and withstands weather extremes.
Reliable operation: From the ACME screw drive with its precision movement and strength for day-to-day use.
Easy to install: The self-enclosed drive tower makes the unit fast and easy to install.
Other standard features: Continuous pressure operation, keyed access on car, non-skid zinc-coated platform in three standard sizes, automatic access ramp.
Standard finishes: Beige powder-coat paint.
Safety features: Emergency stop button on car, underpan obstruction sensors, non-skid platform, manual lowering crank, 42 1/8″ (1070 mm) side panels, keyed cab buttons and keyed call stations, automatic access ramps, slack cable switch.
Warranty: 36 months parts. Please see complete details here.
Enclosed Model
The enclosed model is built and shipped complete with an aluminum-framed enclosure. Installation is simple and requires anchorage to a concrete base. Suitable for indoor or outdoor installations with weather-resistant lock and covered buttons. The unit can be ordered to meet ADA requirements, please consult Savaria or your authorized Savaria dealer for complete details.
Mobile Model
The mobile unit can be moved to provide access where needed.
3G (Three Gate) Model
If you need an accessibility lift for a stage, courtroom or other public area and you don't want the obstruction created by a full enclosure, the 3G model can be the perfect solution. The fixed side walls and landing gate create a partial enclosure for safety when the lift is being used – no one can get under the lift while in use.  Yet the lift does not create an obstruction for viewing the surrounding area.
Multiple Options Available Including:
Optional Configurations: Type 2, 3 and 4
Unenclosed Platform Sizes:
W34" x L48" (864 mm x 1219 mm), Type 2, 3, 4
W34" x L54" (863 mm x 1371 mm), Type 2, 3, 4
W34" x L60" (863 mm x 1524 mm), Type 2, 3, 4
Access Ramp: 16"/406 mm, 24"/610 mm (Quebec, or optional)
36″ wide platform optional
Other Options: Low profile aluminum doors, steel ULC fire rated doors, wooden door on frame, power gate and door operators, tempered glass inserts for doors, acrylic inserts for gate, audible alarm and light on car, grab rail, fixed access ramp, GAL or Savaria WR-500 weather resistant lock. This unit can also be configured to travel up to 72″ (182.88 cm). The unit can be ordered as a 12-volt DC power supply for residential applications.
Enclosed Model
Optional Configurations: Type 2, 3 and 4 (consult Savaria on ADA compliance)
Platform Sizes:
W36″ x L48″ (914 mm x 1219 mm) Type 2, 3, 4
W36″ x L54″ (914 mm x 1372 mm) Type 2, 3, 4
W36″ x L60″ (914 mm x 1524 mm) Type 2, 3, 4
Other Options: Aluminum, acrylic or clear tempered glass inserts for enclosure as well as upper and lower landing gates. Low profile aluminum doors, manual swing door (ULC fire rated), custom pro door, telephone or ADA handsfree phone, joystick, 60 mm buttons, wired hand pendant, commercial package (audible alarm, grab rail). Keyless operation if desired. A 12-volt battery operated version of this unit is available for residential use only.
Mobile Model
Platform Size: W36″ x L48″ (914 mm x 1219 mm) Type 2
Includes 2 platform gates and automatic access ramp.
3G Model
Platform Size: W36″ x L54″ (914 mm x 1372 mm) Type 2
Includes platform gate, lower and upper landing gates
Frequently Asked Questions
What are the Key Things to Consider When Buying a Walk-in Tub?
First, Consider the Make and Model, Second, think about how you plan to use it. Many Walk-in tubs can function as a therapeutic massage as well. Third, make sure to have a budget as you consider your purchase.
Do you offer a Warranty?
Your satisfaction should continue long after your walk-in tub is installed. To ensure that our customers receive the best possible service, we have trained staff ready to handle any of your customer service or technical support questions. We are usually able to answer calls seven days a week. While most calls we receive are about the operating procedures, we are quick to help in the event that your walk-in tub is not performing to its highest standard. A real person will answer your call.
How does the watertight door work?
The water tight door of the Bliss Walk-in Tub forms a hydrostatic seal when the door is closed and latched. Additionally, the weight of water inside the tub further compresses the door seal making it completely leak proof. Bliss Tubs guarantees the door seal.
Can the Caliber Walk-in Tub be used as a shower?
Yes, the Bliss Tub deluxe faucet set comes with an extendable/retractable hand-held showerhead that is typically mounted onto the deck of the tub. If you choose, your installer can mount the hand held showerhead on the wall.
How are Bliss Walk-in Tubs installed?
A Caliber Walk-in Tub can be installed by any capable, licensed plumber in as little as two days. Because Caliber Walk-in Bathtubs fit regular tub spaces, no major remodeling is needed. All Caliber walk-in tubs come in both left-hand and right-hand walk-in versions. Included with every tub delivery is a set of extensions that will enable an existing, standard bathtub space to accommodate the walk-in tub. Additionally, Caliber Tubs can put you in touch with a capable installer serving your locality.
Do Bliss Walk-in Tubs have an electrical safety certification?
Yes, caliber in conjunction with Bliss Tubs is one of the few walk-in tub manufacturers with a UL certification. The UL listing provides you and your customers with a very strong indication of the safety of a Bliss Walk-in Tub. UL is an independent product safety certification organization who has been testing and evaluating products for over 116 years. They are world-regarded as the best in the business. More specifically, UL does extensive testing of a product against UL safety standards. If the product is approved, the product is labeled with a UL Listing Mark. Look for this UL Listing Mark…don't buy a walk-in tub that doesn't have this mark prominently displayed in their website, literature and on the tub.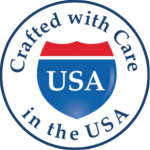 Crafted with Care in the USA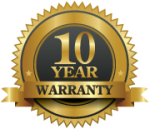 Don't Be Shy
If we didn't answer all of your questions, feel free to drop us a line anytime.