Stair Lifts
We focus on making you happy because your satisfaction is key. We want you to smile when you see your lift and say "I am now able to enjoy my entire home." Our commitment is to our customers, and our passion and dedication always results in quality work. We want you to remember Caliber Medical Supply. We want you to remain satisfied. To us, word-of-mouth is important, and a positive review is entirely based on your experience with us. We can promise that we will stay true to our values so that you will be eager to work with us again and refer us to your friends.
Built in the USA
Crafted with Care in a US based factory.
Qualified, Licensed, Bonded, Insured
Rest assured you are working with qualified professionals with years in the industry.
Locally Owned and Operated
Caliber has been doing business in the region for over 17 years!
What Our Customers Are Saying
Don't just take it from us, let our customers do the talking!
"We purchased a Stair Lift from Mr. Robison some time ago and we are very pleased with our Stair Lift. My wife has not been able to go down the stairs for several years. She has her scrap booking downstairs and now that she has the Stair Lift, she has been able to enjoy the wonderful memories and create new ones. "
Tammy and John P.
"I have wanted to buy one of these chair lifts for many years. I have not been able to get around as well lately and I had a fall and ended up in the hospital. I was very pleased with the price and how fast they were able to get my chair lift installed. I have referred many people to Caliber and am grateful for their help. "
Susan R.
"Our mother is currently not able to move without any support and help. She had a stroke 2 years ago and her bed has been in the front room because we have not been able to move her up the stairs. We did not want to send her to a Nursing Home because we love her. We were shocked as to how affordable this chair climber was. Thank you Caliber Medical Supply. We got our home back and mom is much happier having her privacy of her own room. "
Sam T.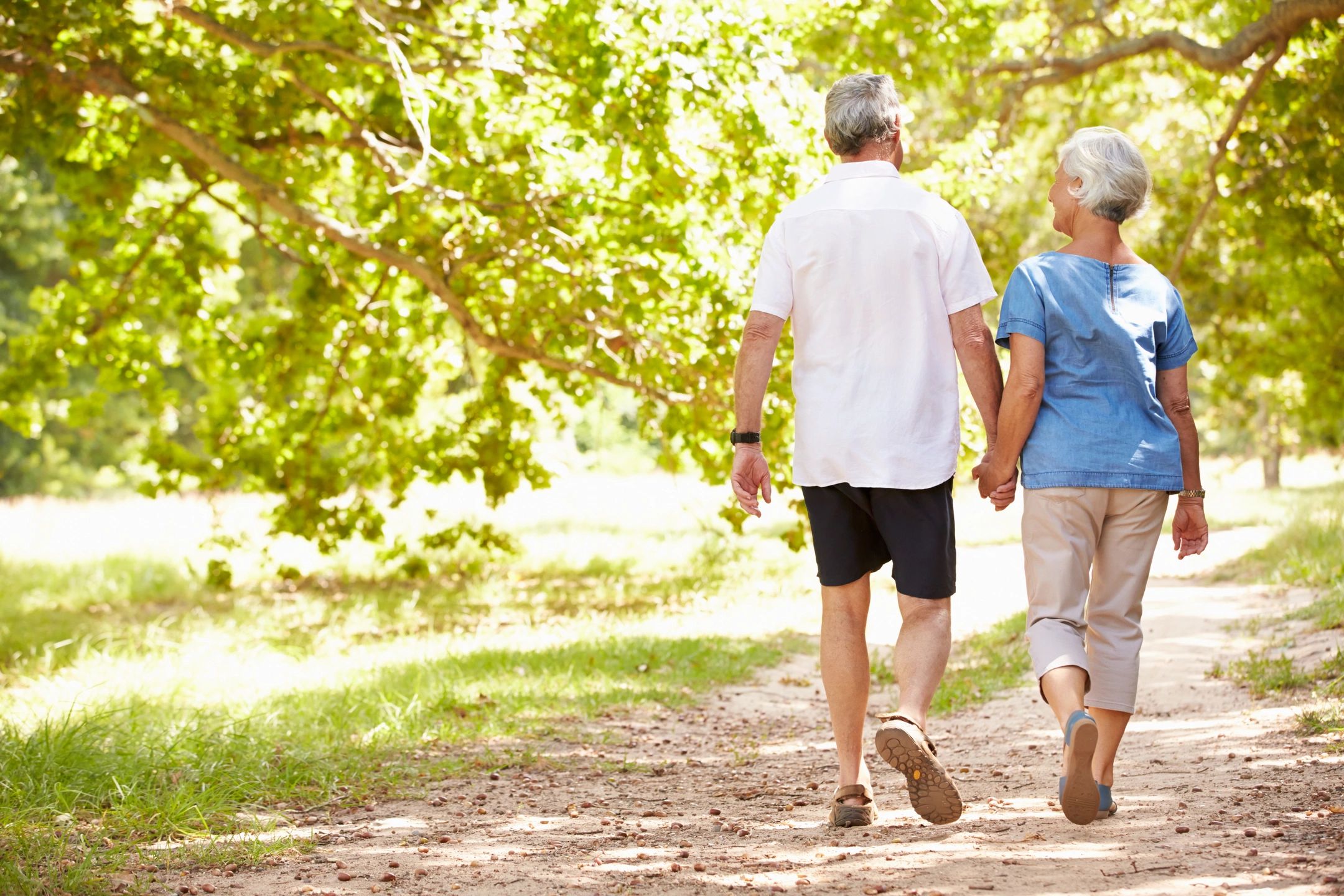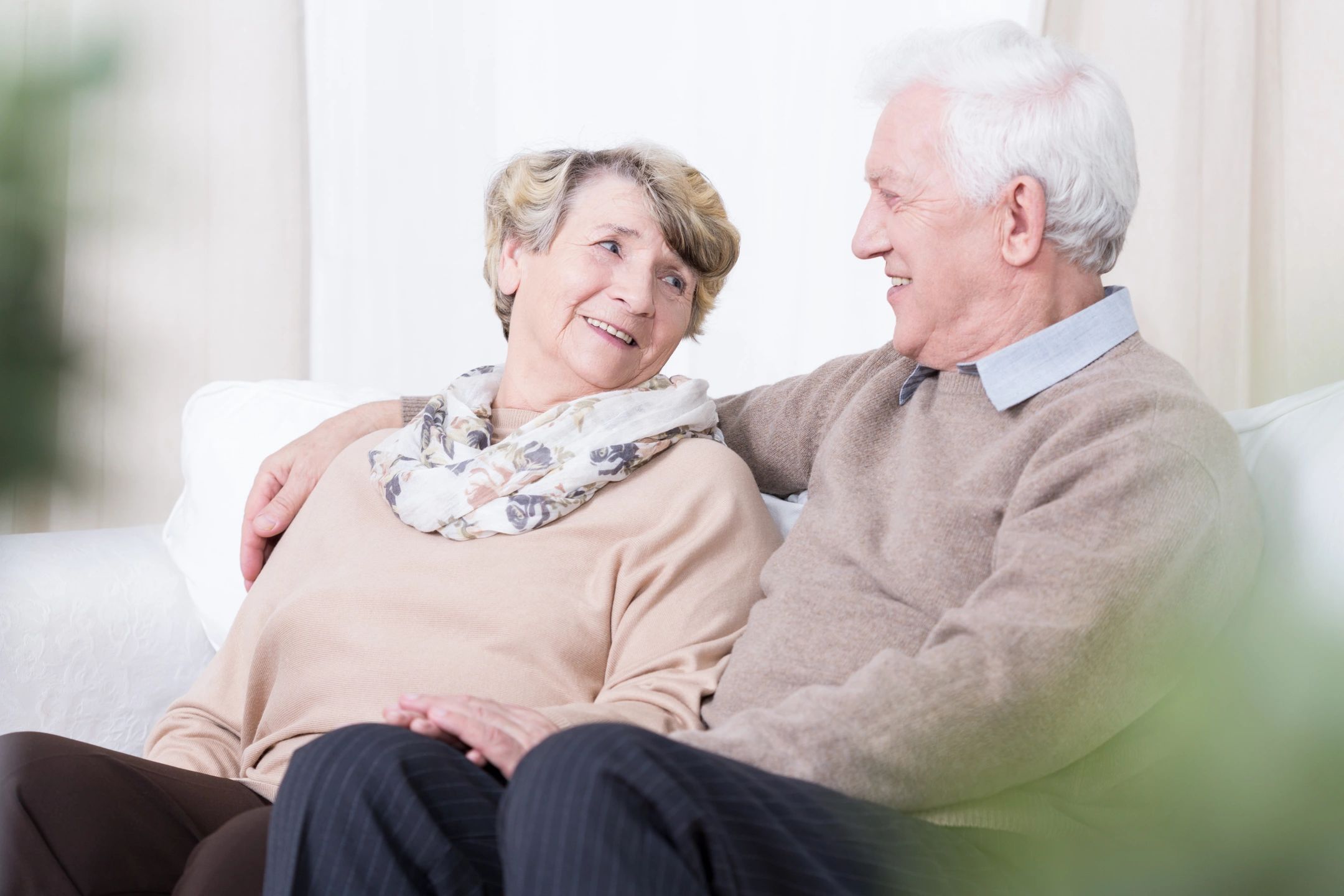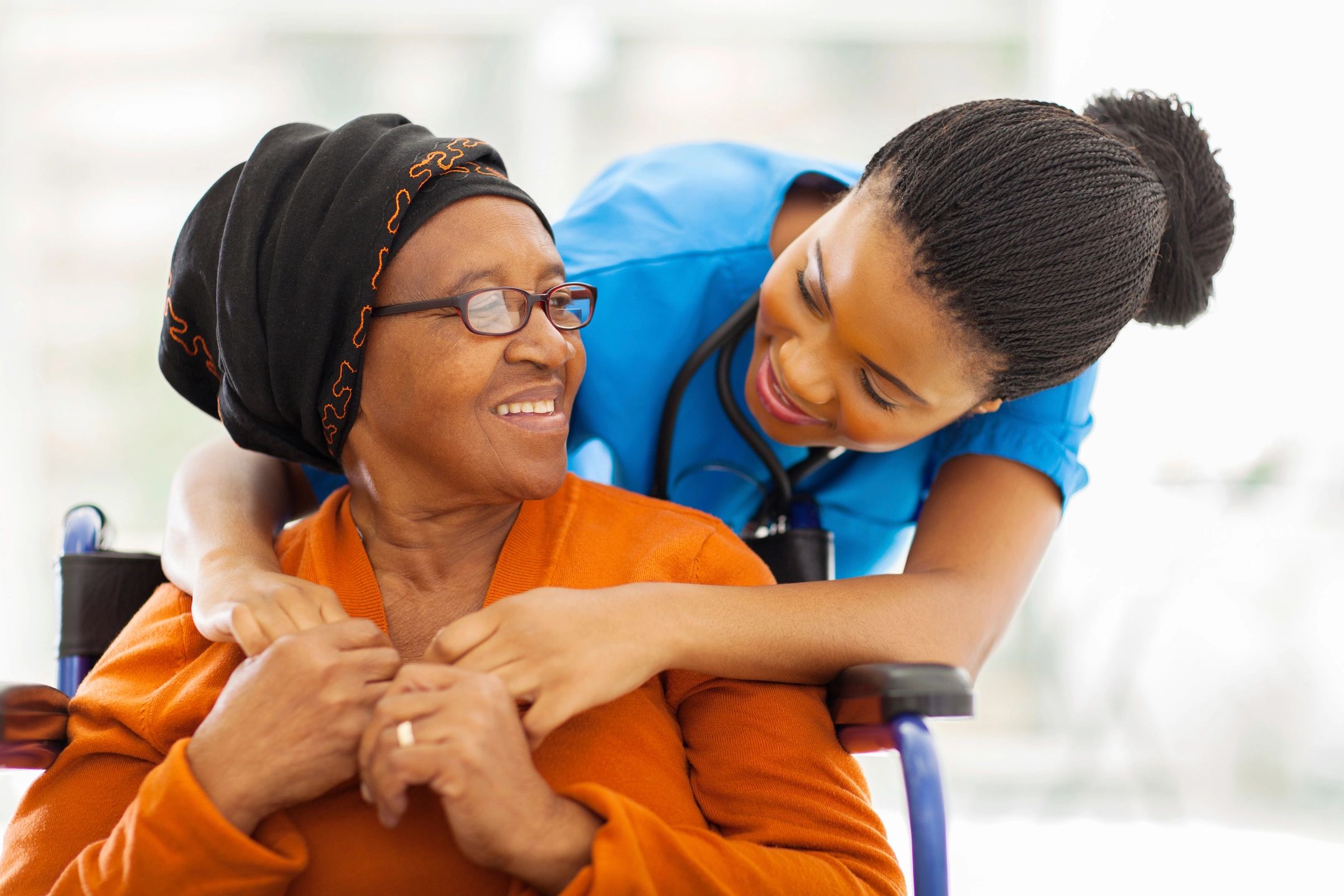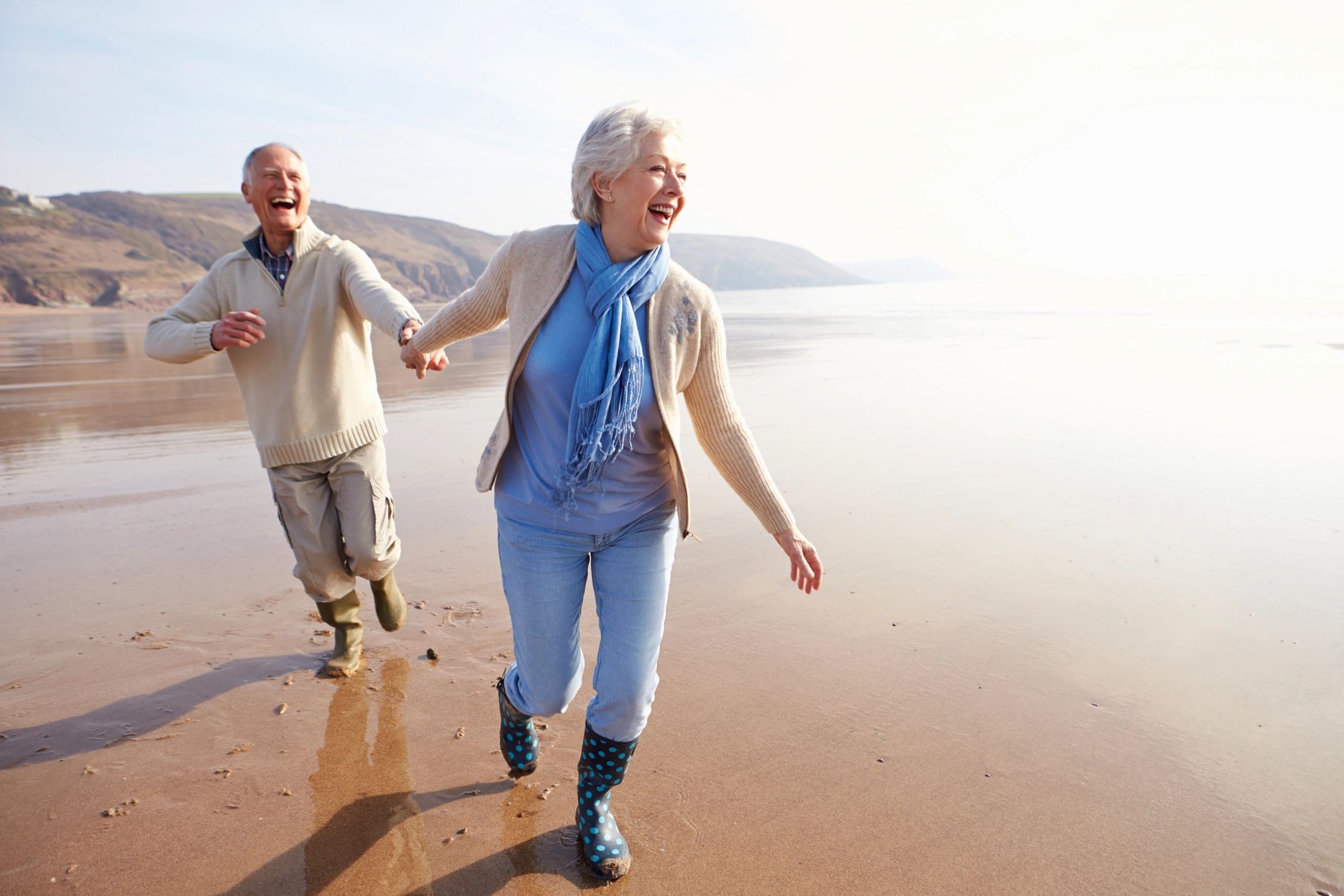 What is a Stair Lift and Why do I Need One?
In its simplest form, a stair lift is a chair that climbs up and down a staircase on a motorized rail attached to the stairs. The most important reason to choose a stair lift for your home is the comfort it will give both you and your family and friends. Imagine: You'll never again have to worry about a painful fall on your staircase or being unable to reach help by phone when you need it most.
Do you SUFFER from any of the following?
•  Fear of Falling Down the Stairs
•  Aches and Pains in Your Legs
•  No Access to Part of Your Home
•  Loss of Indepedence
•  Arthritis Pain
•  Feeling Low on Energy
If stairs create a barrier to enjoying your home, a stairlift helps restore access, safety, and peace of mind. Caliber Stair Climbers offers stairlift choices for every budget and space and we will help you choose a chairlift that's right for you while providing professional, respectful installation and service.
Caliber Stair Climbers takes great pride in the experience, quality, and customer service we provide to meet our customer's needs. It is our mission to provide excellent workmanship and complete customer satisfaction from the start, all the way through to the completion of the project.
At Caliber Stair Climbers we stand by ready to help service your needs.
We Install and Sell…
•  Straight Stair Lifts
•  Curved Stair Lifts
•  Outside Stair Lifts and Wheelchair Lifts
Ready to have your stairlift installed or have questions about how a stairlift will help you? Don't hesitate and call us TODAY at
Stair Lifts for All of Your Mobility Needs:
Straight Stairlifts
A straight stair case allowing you to go up and down the stairs with class
Curved Stairlifts
All types of unique stair cases that may have beautiful turns and curves. We can make your stair climber fit nearly any staircase.
Outside Stairlifts
Allow yourself or someone you love to enter your home or business with ease without having to re design your entire structure
Wheelchair Lifts
We make the life of someone that is committed or is needing to remain in a chair to be comfortable in moving up or down stairs in home or hard to reach community areas.
Caliber Only Works With the Top of the Line Manufacturers
Savaria
Harmar
Bruno
Acorn
Handicare
How Much Does a Stair Lift Cost?
Stair Lift – also called a stairway lift, stairway elevator, stair glide, chair lift or stair chair, a stair lift is a motorized chair you sit on to glide up or down a staircase on a rail system for anyone who has difficulty or in unable to navigate stairs. A stair lift can also be used to transport groceries, laundry or other items up and down stairs
Typical costs:
For a straight staircase with no landings or turns, Internet prices start around $1,000-$3,000. Generally these models are designed for fairly complex do-it-yourself installation.
From dealers such as Caliber Stair Climbers and their competitors, stair lifts for standard straight staircases average $3,000-$6,000, which usually includes installation. Most stair lifts are used indoors; outdoor models tend to be at the higher end of the price range. Options include adjustable seat and footrest heights, folding seats and rests to save space, greater weight capacity (usually 300 pounds but can be 375-500 pounds) and a security lock to limit who can use the chair lift. Commercial applications of course change the dynamics and the cost.
Installing custom-engineered stair lifts for a curved stairway, one with turns and landings, or other special features can run $6,000-$17,000. A number of factors will influence the total cost, such as the size and shape of the stairway, the needs of the user (height, weight, ability to get on and off the stair lift), the amount of "parking" space available at the top and bottom of the stairway, and prevailing local labor rates.
The staircase must be of sound construction and in good condition; installation does not generally involve any sort of structural changes to the house. Installation usually takes about 2 to 4 hours and involves lifting a fair amount of weight — and a do-it-yourself installation might take longer. Many people report successful self-installation, but the Accessibility Equipment Manufacturers Association argues against self-installation, saying it's important that stair lifts be installed correctly, and that some areas require a permit or have specific safety codes governing stair lifts.
Most chair lifts are powered by batteries, which mean they continue working during a power outage, although AC models operate on standard house electricity (and don't work when the power goes out).
Most stair lifts come with a 3-10 years warranty on parts, but may have a "lifetime" warranty on the gearbox/motor assembly or drive train.Additional costs:

A replacement battery for most battery-operated stair lifts runs about $50-$100, and typically will need replacing after 2-3 years.
Although some models advertise zero maintenance, most stair lifts require some maintenance to check for oiling, etc.Discounts:
• Medicare does not cover stair lifts, but assistance in paying part or all of the costs may be available from an insurance company, community organization, government agency or local
service club. The National Association of Area Agencies on Aging or the Eldercare Locator can help find resources for adults in a community.
IRS Deductions:
• The cost of installing a stair lift might be deductible in some circumstances; ask your tax preparer or read IRS Publication 502 .
Shopping for a stair lift:
• Key factors in choosing a stair lift:
o Weight and Height of the user
o The persons ability to transfer onto and off of the seat of the stair lift o The width of the stair case (with and without hand rails)
o Configuration of the Stair Case
 Is it straight?
 Does it turn at the top or bottom and have a landing or do the stairs curve?
It is important to remember that the majority of the time these products are for seniors or disabledpersons that are trying to regain not only their independence in their home home but there senseof freedom and dignity.
A qualified TRAINED and CERTIFIED installer is worth the extra cost. Several people try to savea dollar and "do it yourself". Companies such as Caliber Stair Climbers are all about making surethat the products are installed by the best trained and certified installers in the industry.
A question to ask yourself – is it worth a little more to have a new lift versus a used lift?
Key FACTS:
WARRANTY:
NEW LIFTS have a Factory Warranty of 3 – 10 years. In many instances, Dealers offer a "Craftsmanship Warranty" on any of their newly installed lifts.
• Used Lifts are typically "refurbished" and carry a warranty that is offered by the installer and you can forget about having any part warrantied by the manufacturer. Read the fine print – they typically are non transferable warranties – that means, unless you purchased it directly from the manufacturer, there is no warranty.
MODIFICATION:
The NEW Lift can be fitted to the specifics of your stairs and home. Many Lifts need to have zero clearance at the top of the stairs to accommodate a doorway. Other instances may require a rail that folds up at the bottom to avoid tripping hazards and in many states building codes.
• Used Lifts – you get what you get and hope that it fits. Of course you can cut to fit – however you better hope your stairs are similar. Even similar stairways, you need to be aware of the left or right side of the stairway the lift needs to be installed
RELIABILITY:
NEW Lifts manufactured today are fresh off the assembly line and are current with the times. In most instances, the lift and rail is manufactured specifically for your staircase and home. New parts and maintenance costs are easy to come by as when that problem comes – you can deal directly with the manufacturer or Dealer and costs of repairs and maintenance are nearly ZERO under certain warranties provided.
• Used Stair Lifts are outdated. It is a frustrating fact, however many dealers are not willing to work on old equipment that is not something they originally installed or sold. when they do, expect to pay more –
a lot more than you would with their new products.
SAFETY:
NEW Lifts provide SAFETY.
Used Lifts – with no warranty – imagine mom or dad getting stuck in the middle of the stairs because their lift doesn't work, they climb off to get to the top or bottom, they fall and have an accident. What Insurance will help? NONE. All because you wanted to "save money" and buy that enticing used one you found on ebay or from a friend that has one that has "only 1 month of use…."
Top Manufacturers:
There are several manufacturers of Stair Lifts approximately 15-20. Of these manufacturers the most common are: Savaria, Harmar, Acorn, Bruno, Stannah.
o Each of these brands have dealers. It is always best to work with a company that can offer more than just one brand. These dealers like Caliber are rare but they are able to offer you the BEST option for your situation.
CALL TODAY! 208-552-3037 and schedule an on site visit at no cost to you for the best option for your home.
Frequently Asked Questions
What is a Stairlift and how does it work?
A stairlift is a motorized lift used to move riders between levels in a home or business. They have been manufactured for over 100 years and are both easy to use and safe. Many different drive systems have been used, however, over 90% of todays lifts use a "Rack & Pinion" drive system. This system has proven itself to be quiet, reliable, and low maintenance.
Do you offer a Warranty?
Yes! This warranty is valid for a period of 36 months* from the date that the product shipped from our factory.
Purchase price for product must be paid in full for manufacturer to release parts under this warranty.
Coverage – this warranty applies to the repair or replacement, at Manufacturer's option, of parts that fail due to defective
material or workmanship. Manufacturer may, at its option, provide factory reconditioned parts. This warranty is provided to the
Authorized Savaria Dealer on behalf of the final purchaser of the product and is not transferable. The Manufacturer's warranty
does not cover labor charges for the removal, repair or replacement of warranty parts but such costs may be covered for a period
of time by Authorized Dealer's warranty, which is provided to purchaser separately.
Will installing a Stairlift ruin my stairs?
No, Your stairs will be fully usable in the same way others have always used them. The difference is you and/or your loved ones will now be able to glide  up and down your stairs with ease.
Does Medicare cover Stairlifts?
Medicare does not cover stair lifts, but assistance in paying part or all of the costs may be available from an insurance company, community organization, government agency or local service club. The National Association of Area Agencies on Aging or the Eldercare Locator can help find resources for adults in a community.
Are Stairlifts easy to operate?
Stairlifts are very easy to use. They are so simple you can master your new stairlift after the first time using it.
Do Bliss Walk-in Tubs have an electrical safety certification?
Yes, caliber in conjunction with Bliss Tubs is one of the few walk-in tub manufacturers with a UL certification. The UL listing provides you and your customers with a very strong indication of the safety of a Bliss Walk-in Tub. UL is an independent product safety certification organization who has been testing and evaluating products for over 116 years. They are world-regarded as the best in the business. More specifically, UL does extensive testing of a product against UL safety standards. If the product is approved, the product is labeled with a UL Listing Mark. Look for this UL Listing Mark…don't buy a walk-in tub that doesn't have this mark prominently displayed in their website, literature and on the tub.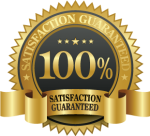 We have a 100% Satisfaction Guarantee.
12 Months Free Service Calls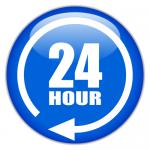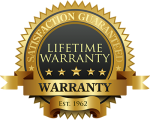 Don't Be Shy
If we didn't answer all of your questions, feel free to drop us a line anytime.